Ministries
Creating places for belonging, growth, and service.
Children's Ministry
We create nurturing places for our children and grandchildren to learn about the love of God and grow in grace. All adults working with children have been background checked and trained.
Children are welcome at all St. John services
A nursery with toys and books is provided near the sanctuary, should you and your child need a moment away.
Almost every Sunday service at St. John has an interactive Children's Sermon at the front of the sanctuary.
Special activities, including camp, are provided for children throughout the year.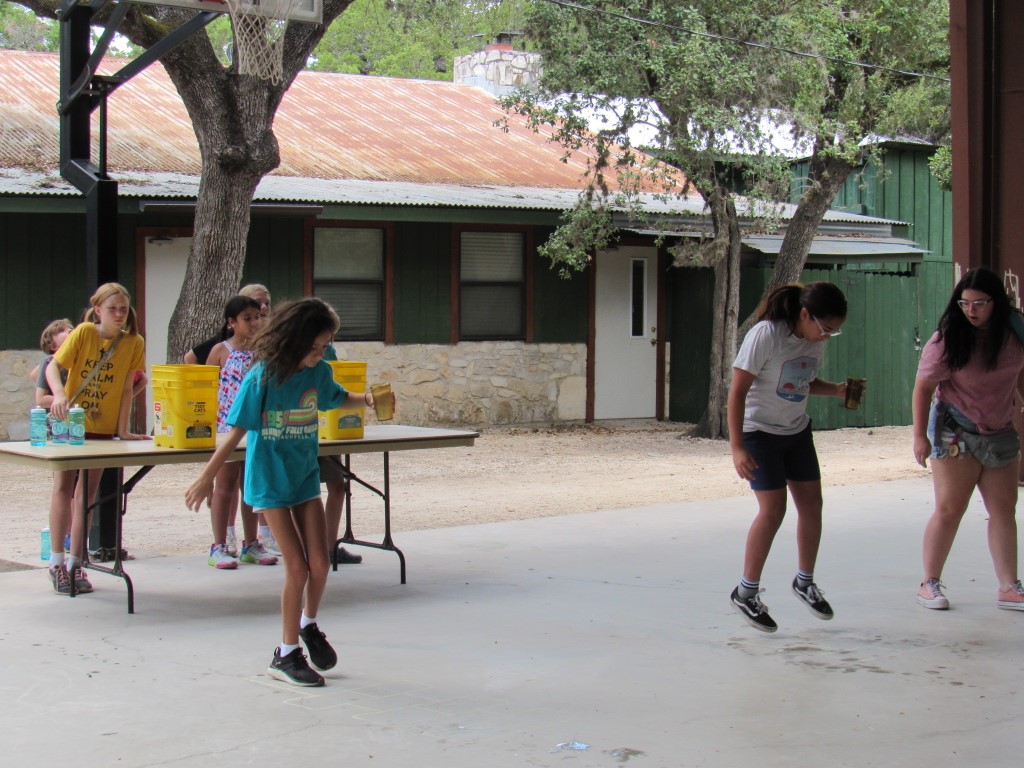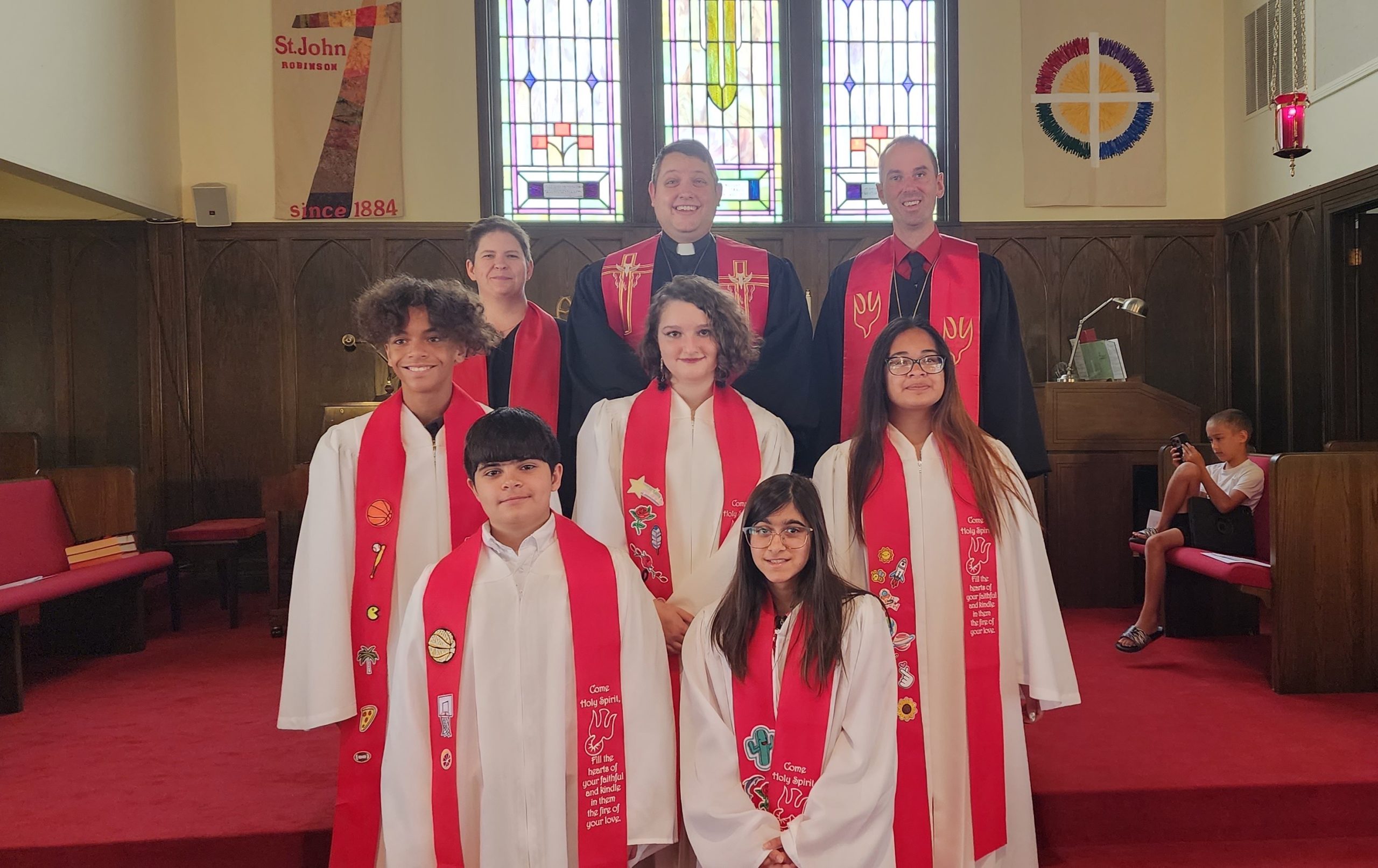 Youth Ministry
We have a small but growing youth group of middle school and high school students at St. John, who'd love to make some new friends.
Youth often lead elements of the worship service: prayers, offering, ushering, etc.
Monthly youth fellowship events are held during the school year, giving teens a chance to hang out, make new friends, and enjoy being with one another.
Monthly lessons are offered after worship to help youth explore the Bible, theology, and the riches of faith together.
We always make a way for our youth to go to camp each summer, enjoying the fullness of what church camp can offer!
College Ministry
College is an overwhelming time: new experiences, new learning, new responsibilities. We nurture college students and give them places to rest, grow, and lead.
College students are invited to spend the hour before worship on Sundays in adult Sunday School, teaching the children (pursuant to a background check), or fellowshipping with church members over coffee and snacks.
A college Bible Study is in the works, giving options for college students to explore important issues and find community.
We support a campus ministry to Baylor called "Open Table". Find out more about them on their instagram page: @opentable.bu
College students are invited to serve where we serve and join as full, adult members of the church.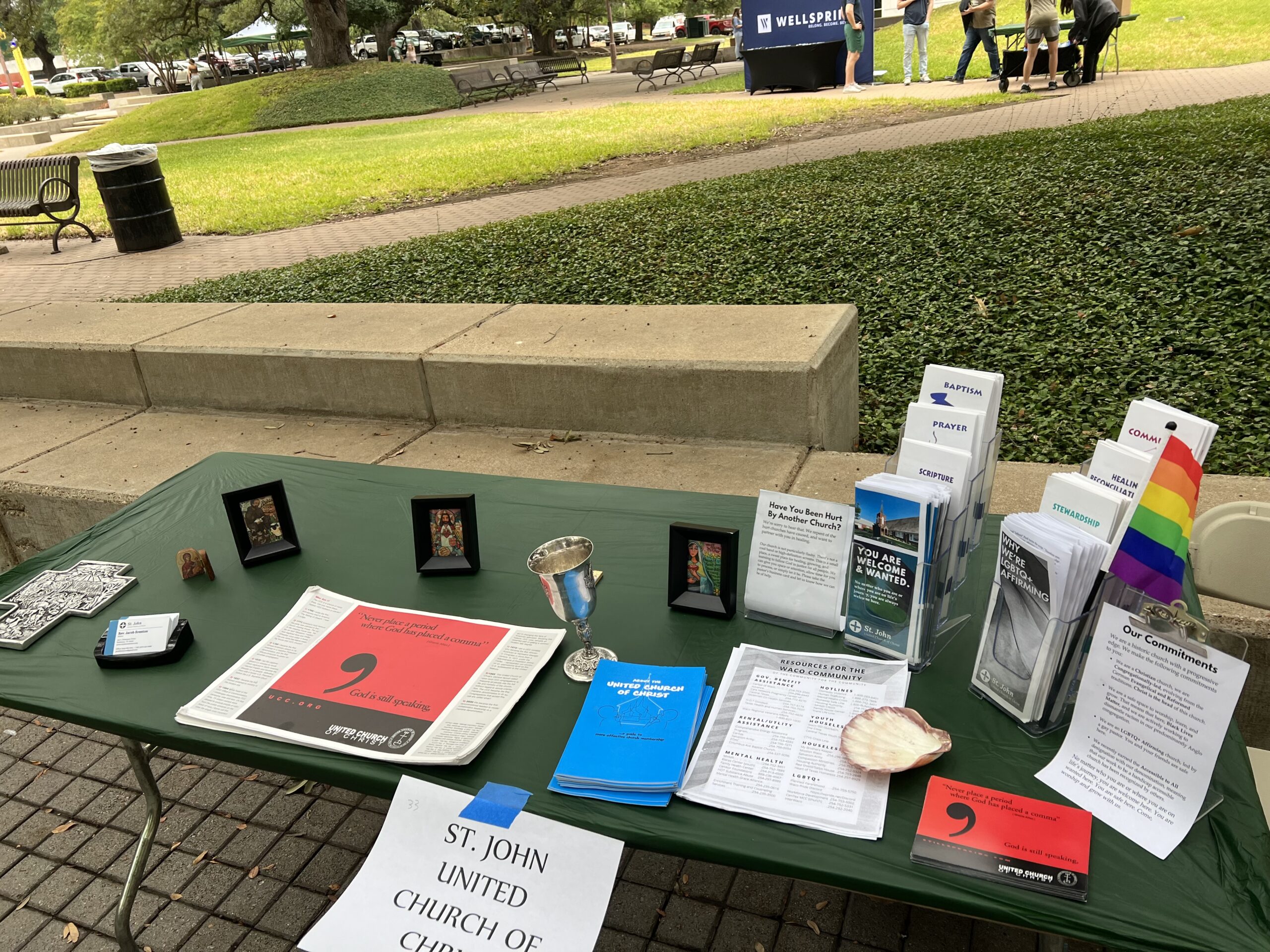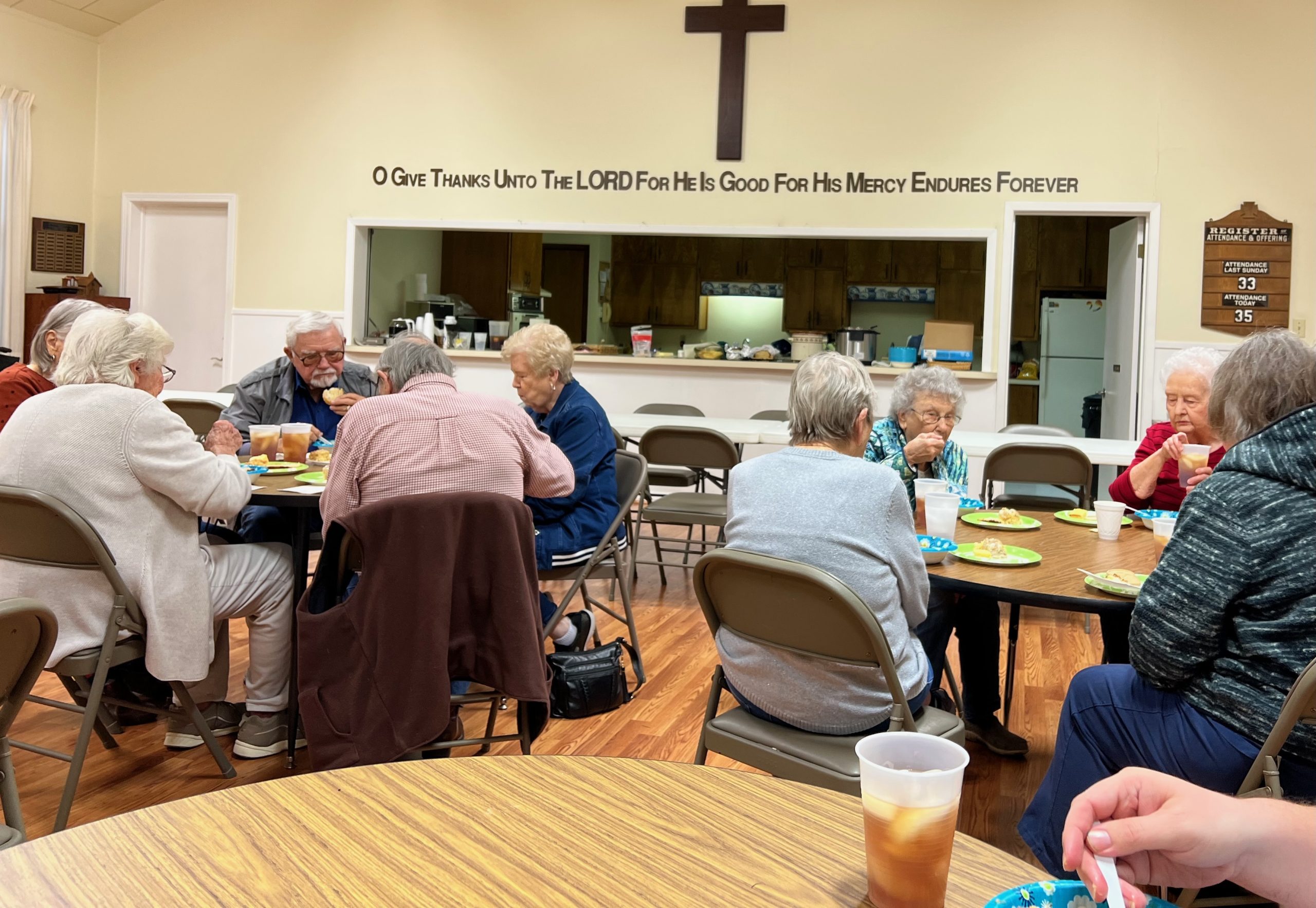 Adult Formation
We're a curious and hopeful bunch, gathering in a variety of circumstances to grow and mature in our faith.
Weekly Adult Sunday School is offered throughout the year at 10 AM on Sundays. The group is led by Virginia Wuebker and follows The Present Word curriculum.
Every fall and spring our pastor leads a Wednesday evening study, diving into Scripture, theology, or topics suggested by the congregants (usually with supper provided!)
We believe that worship is formation, and give adults many opportunities to lead in all aspects of the worship service.
Many other fellowship and service opportunities are offered for adults throughout the year.
Choir
Our Choir helps to lead worship throughout the year in joyful song!
The work of the choir is often concentrated to the fall, winter, and spring, taking summers off.
The choir is open to anyone who loves to sing: no age requirement, audition, or even specific ability to read music is required.
The choir often accents our special events as a church, such as Easter and Christmas.
Most weeks, the choir rehearses on Wednesday evenings after Adult Bible Study.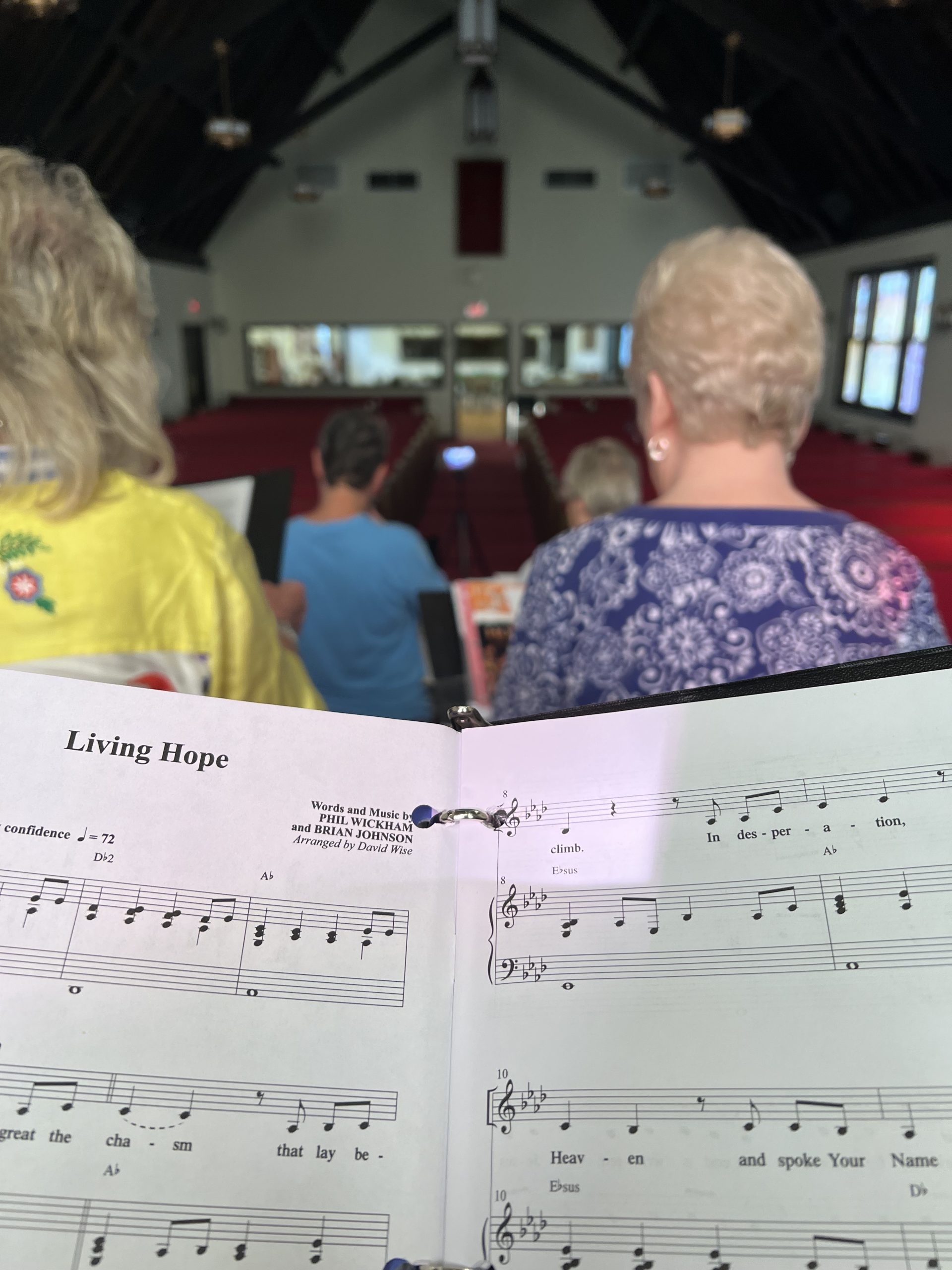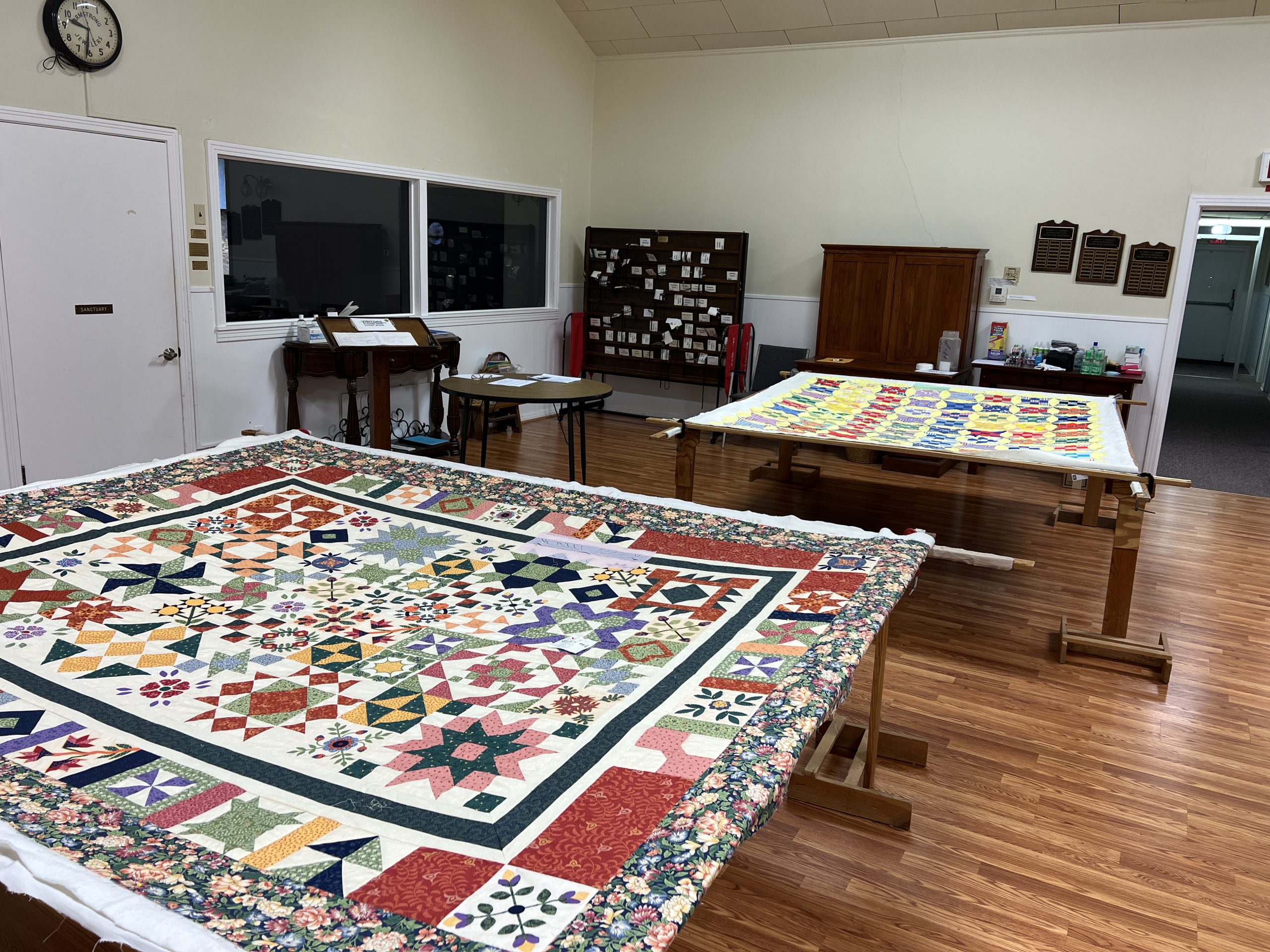 Quilters
A weekly ministry of our church providing fellowship and opportunities for service to many of our retired members.
The quilting group meets Wednesdays from 10 AM - 1 PM to hand quilt blankets which have already been pieced together.
The ministry serves two purposes: fellowship and community for our quilters, and the mission impact made from the proceeds of selling their quilts.
Join us each week for fellowship, fun, crafts, and even a few snacks.
Church Council
We are a congregationally-governed church. In between meetings of the church membership, smaller leadership tasks are delegated to a monthly council of seven dedicated church members and the pastor.
Membership is elected to two year, rotating terms, with at least one year off between terms.
The council oversees the day to day operations of the church, including finances and ministries, bringing important issues to the congregation.
The council elects their own leadership.
Minutes from the meetings are available in the assembly room after they have been approved.